Our team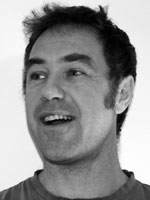 Duncan Wilson
Director
Duncan was a secondary school teacher for 16 years. During this time he gained experience as a classroom teacher, Head of Subject, Head of Year & SENCO. Duncan brings a solid knowledge of the UK education system and currently handles the day to day operations at EduKey.
Duncan is keen surfer who likes nothing better than getting his board out on the Pembrokeshire coast.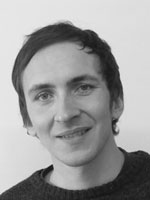 Gintas Sasnauskas
Technical Director
Gintas is an experienced software developer who has overall responsibility for the development and maintenance of the technical side of EduKey products.
Gintas has a passion for climbing and regularly takes part in half-marathons.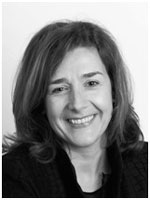 Genevieve Shore
Strategy Advisor
Genevieve was the CIO, Chief Product Officer and Director of Digital Strategy at Pearson PLC. Genevieve helps us with our overall strategy.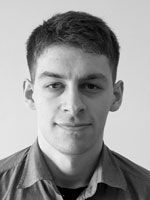 Jamie Beer
Development Operations Manager
Jamie takes care of backend database management and works with schools to help develop our products.
Jamie graduated from Aberystwyth University with a degree in Computer Science. Jamie teaches guitar in his spare time and also is a keen runner.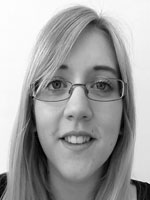 Nia Morgan
Operations Manager
Nia heads up the customer support team. Her job encompasses many roles including product demonstrations and customer relationship management.
Nia loves pugs and enjoys spending time with her pug, Doug.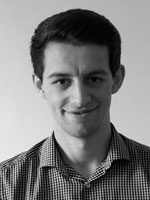 John Beer
Systems Operations Manager
John is responsible for school management system integrations & implementation testing.
John can be found after work honing his table tennis skills at the local leisure centre or pretending to workout at the Gym.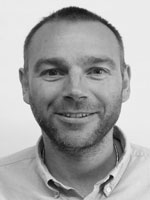 Craig Davies
Business Manager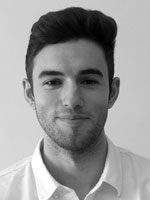 Sam Williams
Graphics/UI Designer
Sam is our experienced graphic designer who is responsible for making sure our software looks great and provides the best experience for the user.
Sam graduated from the University of Glamorgan with a degree in Graphic Design and is a great tennis player.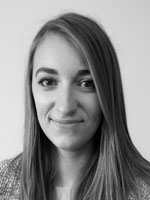 Rose Ciappara
US Operations Manager
Rose performs product demonstrations, product training and is our customers first point of call when help is required. She is also responsible for our US operations.
Rose loves to travel and kite surfing.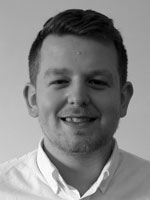 David Williams
Quality Assurance
David's role is manage projects and roadmap product developments. He is also responsible for inhouse training.
David enjoys taking his dog Albert to the beach and spending time cooking for friends and family.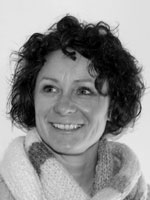 Sally Wilson
Finance Officer
Sally handles everything financial at EduKey.
If Sally is not working on spreadsheets then she is out walking her dog called Frankie.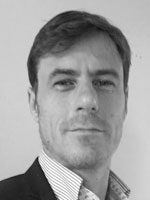 Malcolm Wilson
Accounts Manager
Malcolm visits school to demonstrate our software and to provide on-site training. Weekends see him managing a local football team.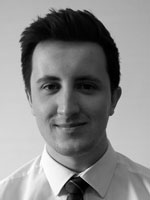 James Payne
Product Specialist
James performs product demonstrations, product training and is our customers first point of call when help is required. James also plays an active role in visiting schools and attends EdTech shows throughout the year.
James is a competitive squash player and talented guitarist.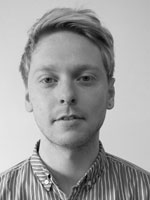 Richard Morgan
Product Specialist
Richard performs product demonstrations and product training. Richard also plays an active role in visiting schools and attends EdTech shows throughout the year, both in the UK and abroad.
Richard plays as a striker for the local football club.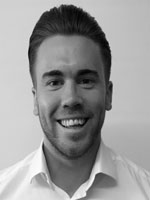 Calum MacDougall
Product Specialist
Calum performs product demonstrations, product training and attends Ed Tech shows throughout the year.
Calum is a keen surfer and gym goer. Weekends see him playing golf.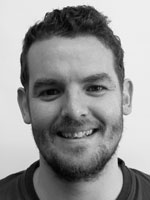 Marc Evans
Product Specialist
Marc performs product demonstrations and training. He has 10 years experience in education in an SEN unit and as a Cover Supervisor.
Marc is a keen photographer and enjoys walking his dog Dixie.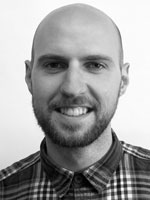 Tom Blackler
Product Specialist
Tom performs product demonstrations and training.
He enjoys triathlon events and also trail running all over Pembrokeshire.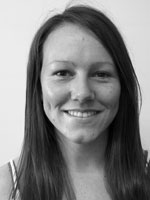 Grace Evans
Product Specialist
Grace performs product demonstrations and product training.
Grace is a competitive horse rider and enjoys outdoor pursuits with friends.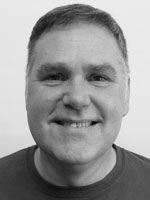 Chris Dunn
Product Specialist
For the past 7 years Chris has been working as an Examinations Officer at a secondary school, prior to that he completed a full career in the British Army.
He enjoys cycling and swimming to keep fit and he also umpires for 2 local hockey teams.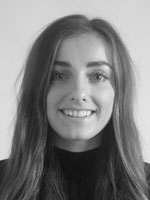 Charlotte Harries
Product Specialist
Charlotte performs product demonstrations and training.
Charlotte also has a degree in primary education and enjoys keeping fit and baking in spare time.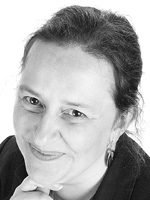 Abigail Hawkins
Product Specialist
SENCO with 20 years experience who has recently left the classroom but still has that need to give advice and friendly support to customers!
Our go-to person for advice on SEN issues or literacy interventions. Used Edukey programs within her school from the early days of the company.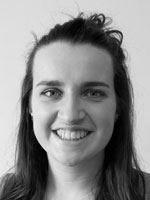 Shannon Owen
Receptionist
Shannon operates the EduKey front desk and organises our demonstrations and training.
Shannon is an integral member of the local Sea Cadets.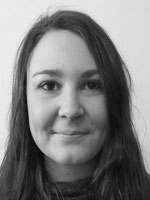 Sophie Galloway
Customer Relations
Sophie deals with organising demos and liaises with clients to ensure everything's running smoothly.
Sophie likes the outdoors and spending time with friends.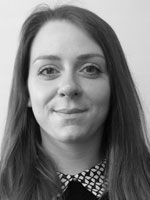 Kim Daniel
Customer Relations
Kim assists our product specialists with organising product demonstrations.
Outside of work, Kim is an avid reader and writer and loves to share her stories online.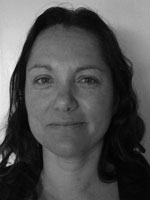 Nicola Page
Customer Relations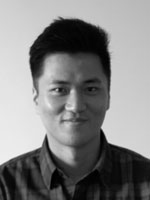 Ken Chung
Technical Support
Ken's role is to ensure our software integrations run seamlessly and to help import data for schools.
Ken loves keeping fit by spending time in the gym and whipping up healthy recipes in the kitchen.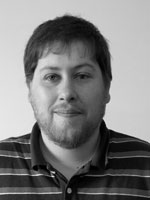 Mark Rees
Systems Operations
Mark deals with low-level bug fixes and helps deal with any technical queries that come in.
Mark is part of a local darts and pool side that regularly tops the league.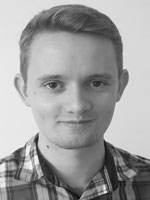 Dan Harries
Quality Assurance
Dan's role at EduKey is to ensure new updates for our products are thoroughly tested before being released.
In his spare time, Dan is an avid cartoonist and creates digital artwork online.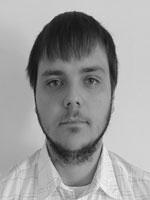 Borut Balazek
Software Developer
Borut is part of the development team that helps to create and advance our software.
Outside the office, he enjoys spending time with his two dogs (Wilfred and Mickey) and producing music.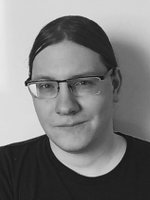 Nikolay Konovalov
Software Developer
Nikolay is part of the development team that helps to create and advance our software.
He says that you should try making web apps — it's fun! Gamer inside, guitar player, composer — he sure has many interests, and these are just the top ones.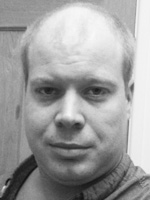 Sam Millman
Software Developer
Sam Millman is an experienced developer who loves nerding out to programming topics.
You can normally find him randomly trying out a new tool or programming language, for the fun of it, or relaxing by watching some of his favourite shows.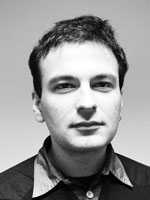 Dimitris Zampelis
iOS Developer
Dimitris works with us on the iOS side of our software.
He loves classical music - don't ask how much his stereo system cost!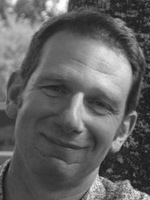 Hector Walker
Consultant
Hector is a Counselling Psychologist registered with the Health Professions Council and advises on our psychometric, SEN/ALN & behaviour management strategies. He has 15 years experience working in mental health and student counselling.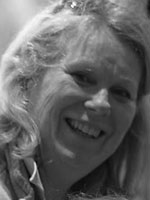 Liz Bowyer
Consultant
Liz is a literacy and SEN specialist with over 30 years both in the classroom and as SENCO. She puts her experience to good use with us, assisting and advising during product development.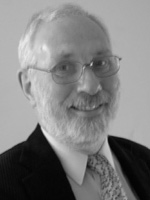 Steve Miller
Consultant
Steve Miller is a qualified teacher from Maia Learning Systems and has a wealth of experience in literacy and learning systems design. He acts as our consultant during the development of our reading and spelling assessments.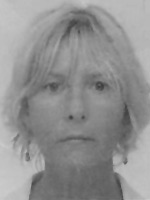 Julie Southern
Consultant
Julie has a wealth of knowledge in the fields of Additional Needs & Provision Mapping. She holds NPQH status and has experience as a district SENCO with co-ordination responsibility for over 35 schools. Julie is currently a tutor and advisor at Edge Hill University and has published with a focus on Emotional Health and Well Being.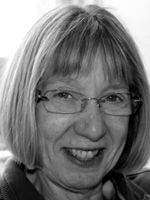 Jill Marsh
Consultant
Jill Marsh is a retired headteacher has 30 years experience of teaching pupils how to read at KS1. She advises us during the development of our assessment products.